Hand Wrapping Problems & Hidden Cost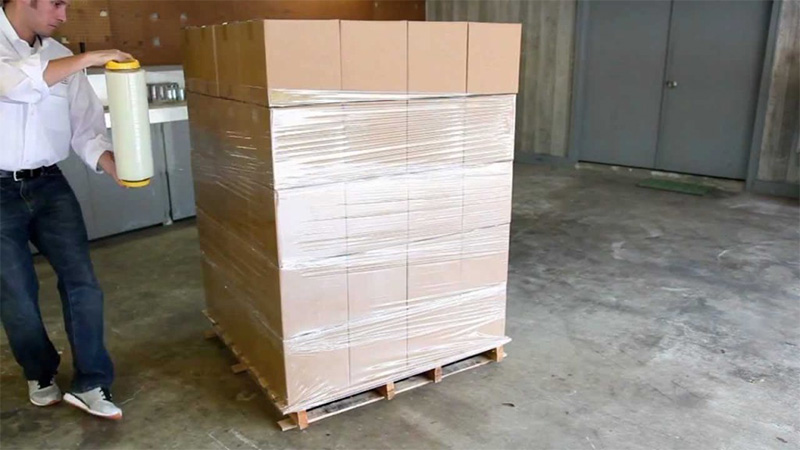 Firstly, hand wrapping uses more stretch film than a machine. Many stretch wrapping machines pre-stretch the film up to 300% or more. 300% means turns 1m of film in to 3 m of film, reducing film consumption and cost.
Secondly, the biggest problem with hand wrapping is inconsistency, operators maybe tired after wrap several pallets, then it's hard to wrap well each pallets.Without enough containment force the pallet load is at a greater risk for containment failure and damage. It's important to wrap every load to meet pre-determined containment force standards.
Thirdly, It is difficult for people to bend over and wrap film at the bottom of the pallet all the way. Then there is risk for the loads slide off their pallets and hit other loads and damage.
"As much as 11% of unit loads arriving at a distribution center have some level of case damage. On average, the figure is around 2%."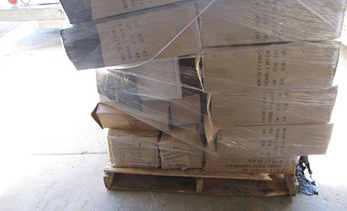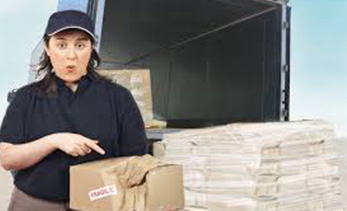 Hand Wrapping Damage 1 Hand Wrapping Damage 2
EOPAC Stretch wrappers, are able to wrap the pallet bottom and lock the product on the pallets. Provide the enough containment force for the pallet load. Ensure your loads arrive your customer in good conditions.
So why do so many people still wrap loads by hand when a machine can do it safer, cheaper and more efficiently? Contact us soon.