"Copper Bar" Packing Solution
Eopac design and tailor make the end-of-line packing solution according the customers application.
Our customer product --"Copper Bar" up to 6 tons/pallet. We design the heavy duty conveyors which travel the pallet from the palletizer to In-line rotary arm stertch wrapping machine. It realize the fully automatic wrapping.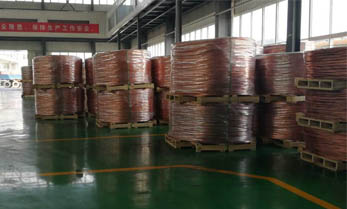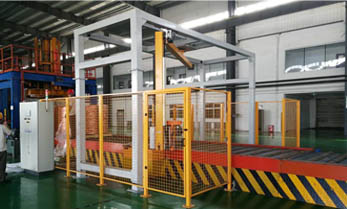 Our mission is to help our customers to properly wrapped products and safety shipped, reducing shipping damage in the supply chain, and at the lowest cost.